Hello-hello!
I'm back from all that Christmass and NY holidays and started working again, though it was hard :)
I have a one new featherweight lace stole in my shop. It was made with merino wool/Tussah silk blend in a magic turquoise color.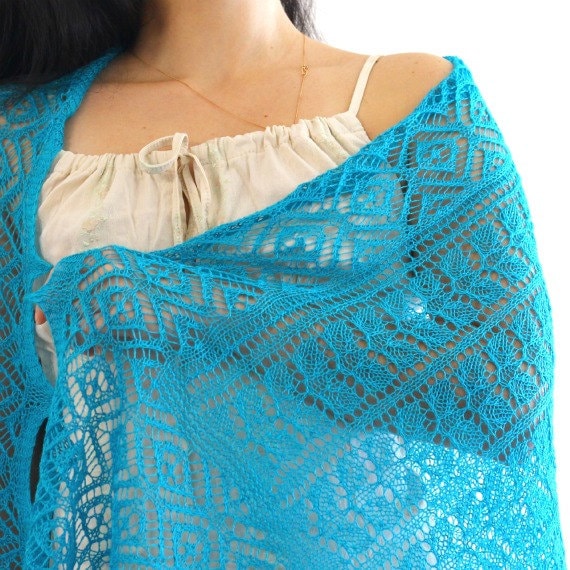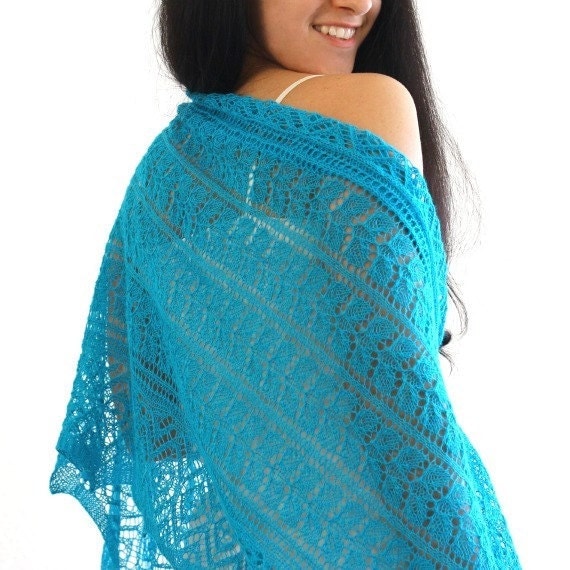 This stole is pretty classic so I decided to make it in a bright and
fashionable
color, to make it more casual, but still elegant.
It can be weared as a stole with a dress or as a laced scarf that will hide your neck.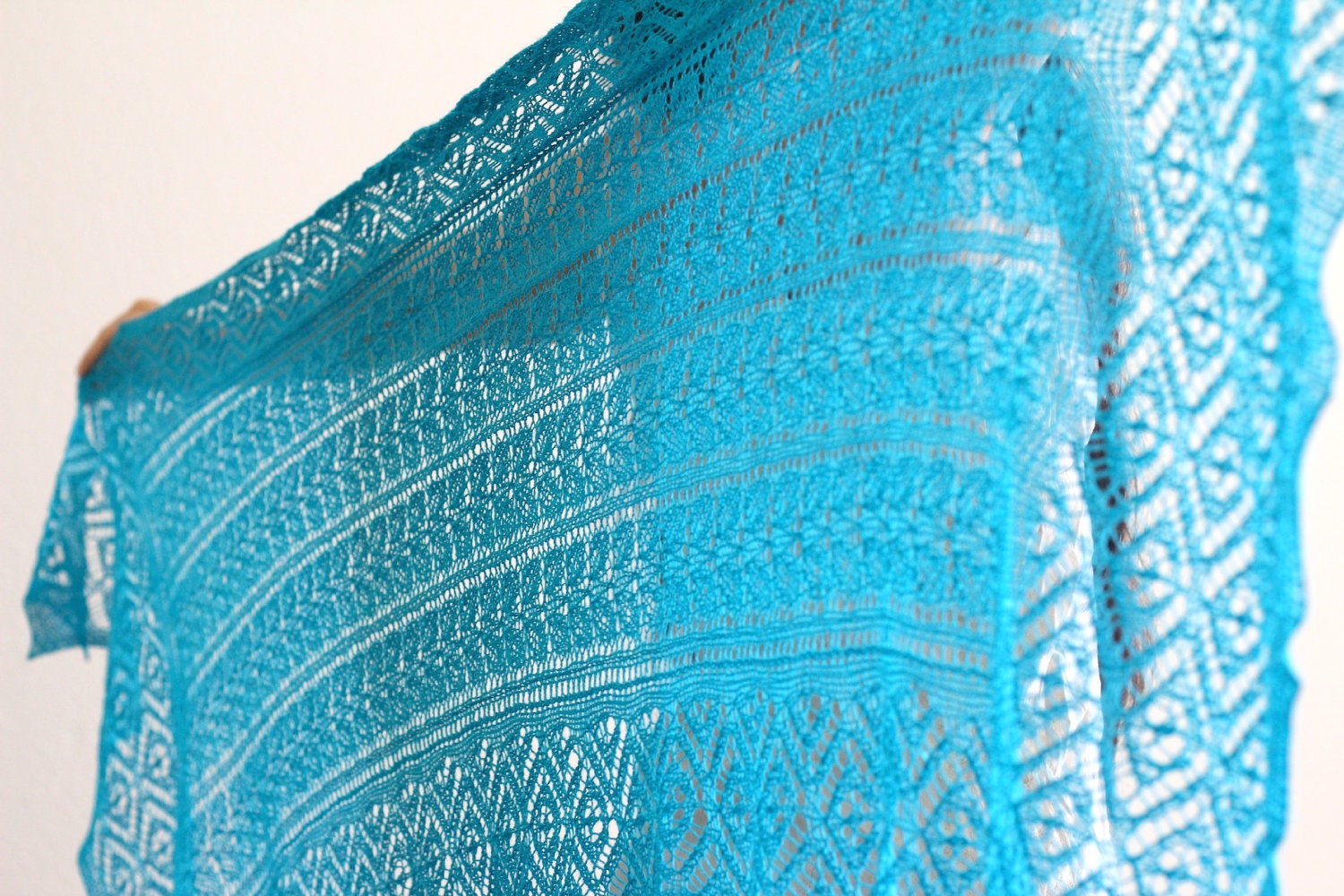 As usuall you can find it in my shop here http://www.etsy.com/listing/89803478/turquoise-blue-handknitted-lace-stole . And from the new year almost all items in my shop are free shipping inside US :)
Stay tuned :)
Kate