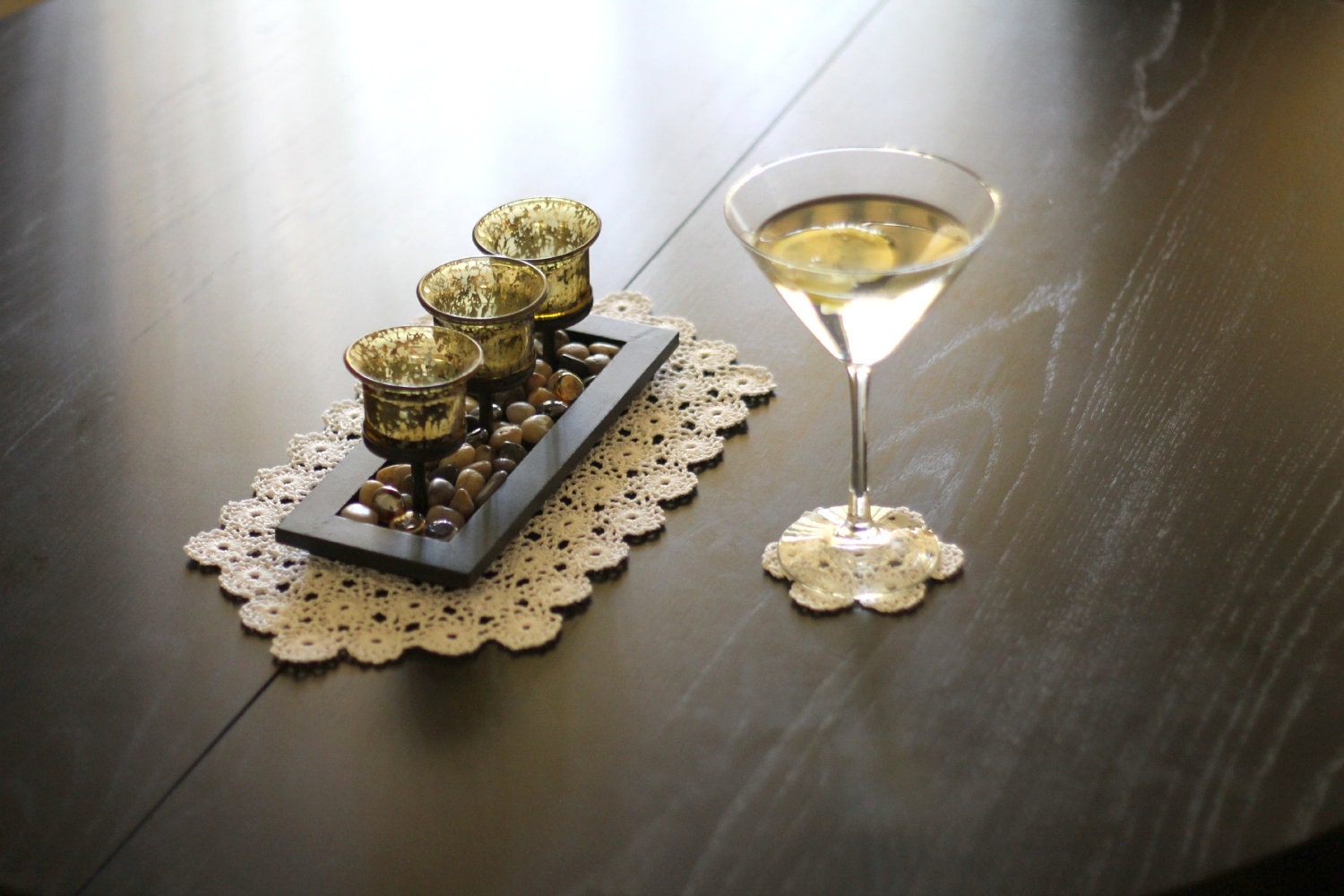 And while I'm here I think I should write about one more new item.
I just noticed a few days ago that I stop crochet somehow. All that I do is knitting. So I think my hands just was missing hook. And I decided to add some small crochet doily to my shop.
As it is Thanksgiving Day and Christmas soon, so I was looking for pattern that will add some cozy winter look to your house. And I choosed these coasters and a doily.